Sur ce site, vous trouverez entre autres les noms et adresses des entreprises néerlandaises productrices et commerciales de premier plan. Organicseeds.nl est le réseau de ces entreprises qui ont pour but de bien adapter l'offre à la demande en semences biologiques de qualité supérieure dans de différents pays, que ce soit à l'intérieur ou à l'extérieur de l'Europe.
Les entreprises qui participent à Organicseeds.nl produisent de semences pour une ou plusieurs d'entre les cultures biologiques suivantes :
Légumes (culture sous serre et culture de plein champs) : Légumes feuilles, Tomates, Poivrons, Carottes, Betteraves rouges, Cultures de choux, Concombres, Courges ;
Cultures arables : Pommes de terre, Oignons, Plants d'oignons, Échalotes, Ail, Céréales, Graminées ;
Herbes médicinales ;
Cultures fourragères ;
Cultures d'engrais verts ;
Fruits : Pommes, Poires.
Vous pouvez envoyer vos réactions à partir de la page contact de ce site, en posant une question concrète sur une semence en vue d'une culture végétale particulière ou en demandant davantage d'informations.
_____________________________________________________________________
Vision of plant vitality science
The future plant pathology
The opinion article by J. C. Zadoks (whom I still tend to call my professor) in the most recent edition of Gewasbescherming, the newsletter of the Royal Netherlands Society of Plant Pathology (KNPV) was the extra push I needed to write this article. It were especially the last lines of his text: "Who knows the answers to the big questions? What can change under the influence of the Corona-epidemic. I don't know the answer.", which increased the urge to write this article to such an extend that it is now in front of you.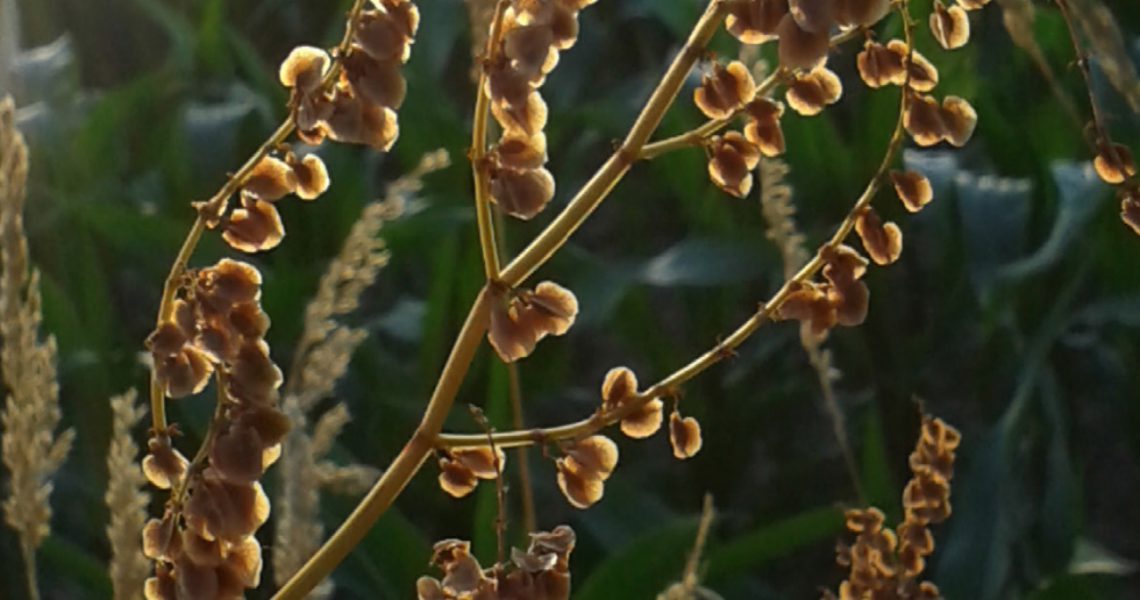 _____________________________________________________________________
International Conference:
"Our future food can only be Soil Food, based on a healthy soil, and the farmer who produces this is the doctor of the future, who will heal the earth"
_____________________________________________________________________
Press release
by Bertus Buizer (Sustainable Food Supply Foundation) 17 September 2016
On September 14, 2016, the inaugural meeting of the campaign People 4 Soil was held in the Netherlands. This is a European Citizens' Initiative for specific legislation on soil protection.
The meeting was organized by the Dutch Sustainable Food Supply Foundation and was held at EOSTA / Nature and More, which previously launched the international campaign called 'Save our Soils'.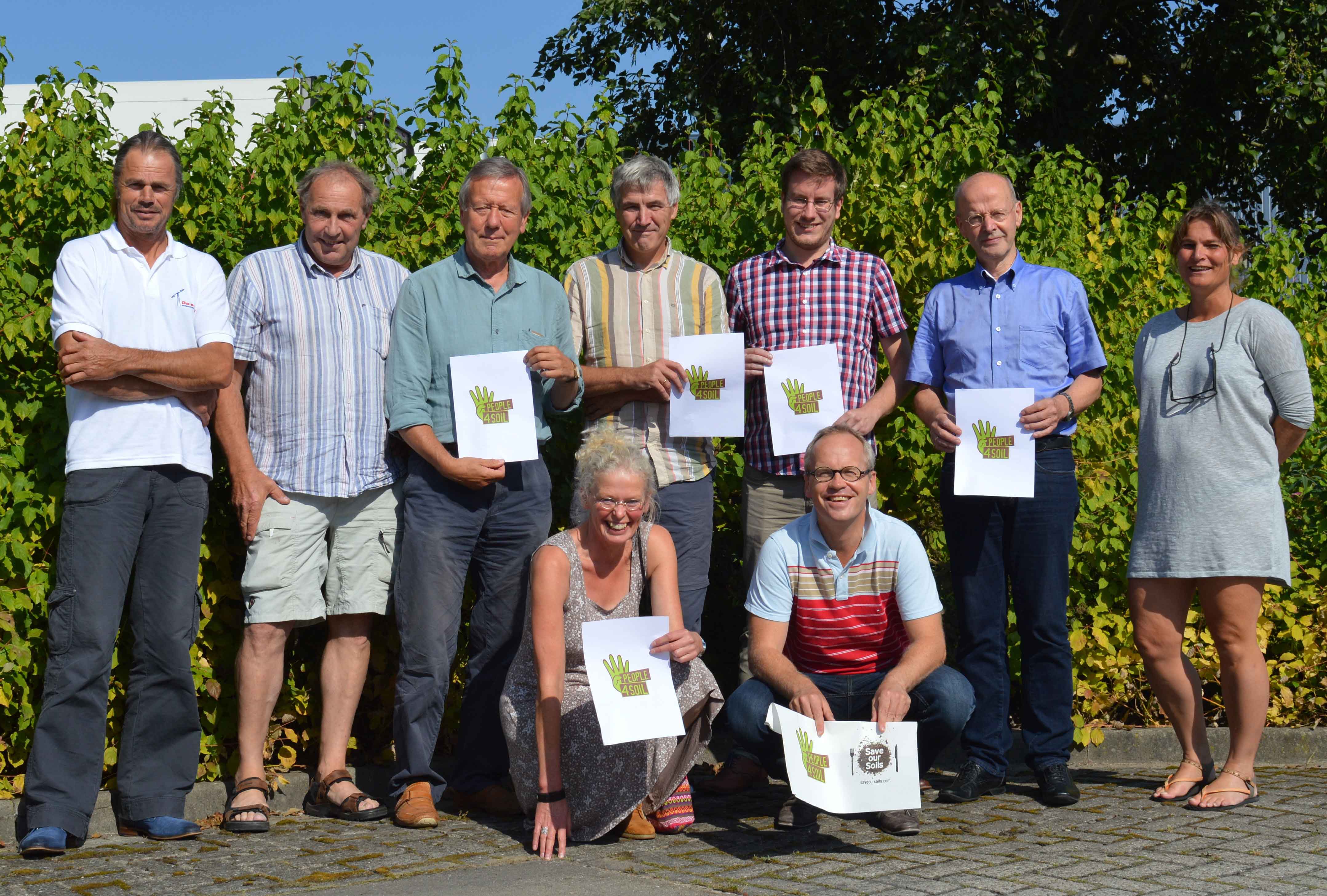 Photo: participants startup meeting - #People4Soil
Photo credit: EOSTA
_____________________________________________________________________
One-sided nutrient flows to Europe are detrimental to
soil fertility in Africa
What can give a new impulse to agriculture in Africa, and how can young people get involved in this? And what role can development aid play in this?
The 25th of April, 2016, in Amersfoort, in an interesting discussion evening organized by the Scientific Institute of the Dutch political party SGP, I was allowed to speak about this and other relationships between international poverty and agriculture.
by Bertus Buizer (Buizer Advies) April 26th, 2016 Updated: June 8th, 2016
European agriculture has a direct impact on agriculture in Africa. Overproduction in Europe will lead to lower revenues for millions of farmers. This benefits consumers, even in developing countries. But that is an illusion. Because countries become dependent on imports when farmers can not invest to improve their production. And that leads to increasing consumer prices.
Because of the power of the distributive trade, the supermarket, farmers here know by experience that higher consumer food prices do not automatically yield higher incomes for farmers.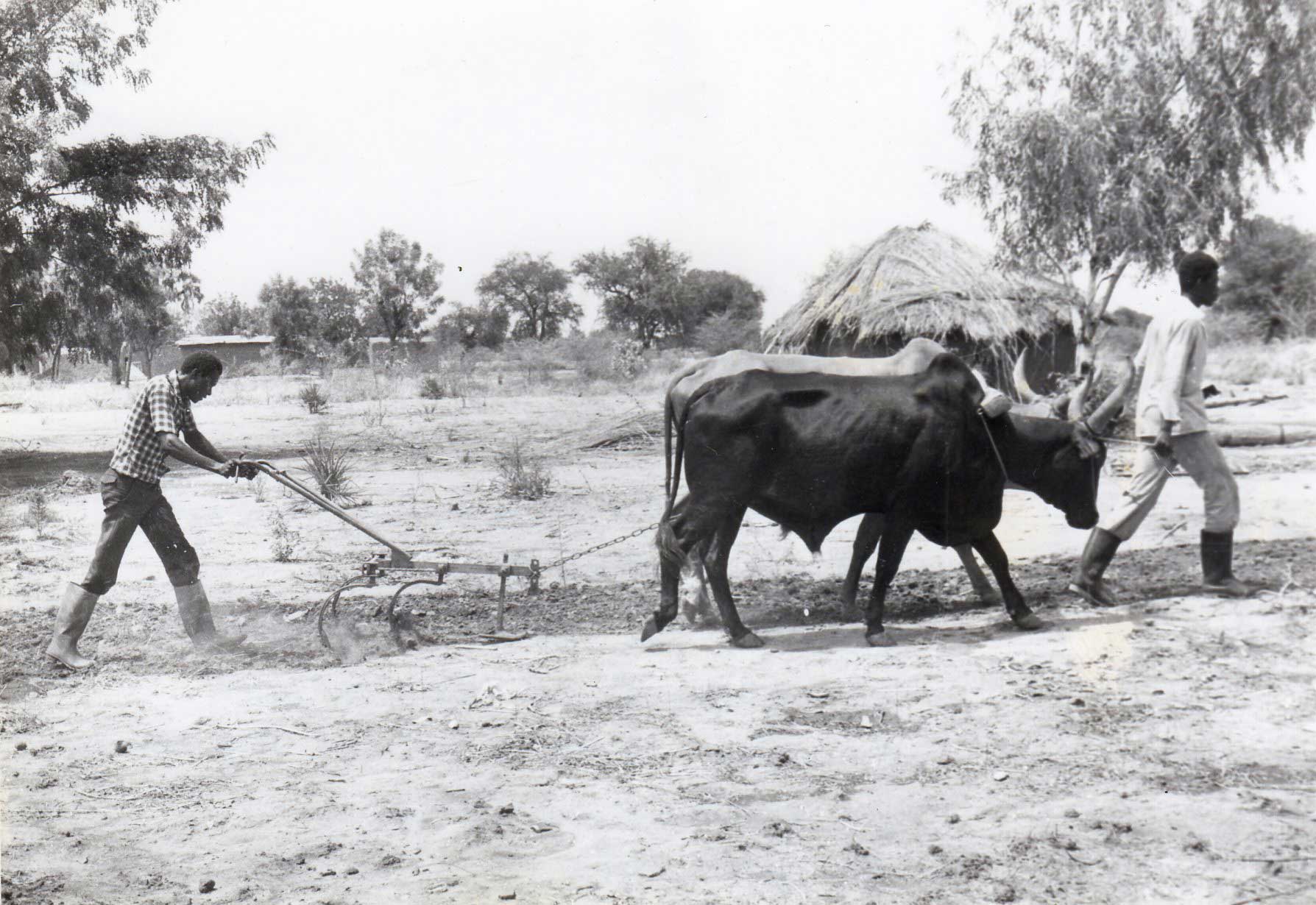 Photo credit: Buizer Advies
_____________________________________________________________________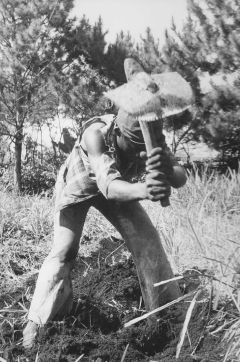 International Conference
Sustainable World Food Supply
In October 2017, around World Food Day (16 October) and the International Day for the Eradication of Poverty (17 October), the Sustainable Food Supply Foundation will organize in the Netherlands a two-day international conference.
Aim of the conference is to stimulate a broadly supported vision on a sustainable world food supply that is based on the interest of farmers as well as on the environment and biodiversity.
Divided on the themes: sustainable agriculture and ecology and ecosystem restoration, sustainable food, water and energy supply, economic and social benefits, food sovereignty and land rights and socialisation of agriculture, projects from Asia, Africa and Latin America will show that a sustainable approach to the region works, motivates people and is beneficial in many ways.
The following video clip for instance shows very nice how the quality and yield of rice easily can be improved : System of Rice Intensification (SRI). It is from the 'Better U Foundation' (BUF), an initiative of actor Jim Carrey in the context of the global food supply.
BUF was established in 2005 and supports sustainable innovations which transform people's daily lives.
During the conference initiatives, activities, businesses and people from these parts of the world will be associated with Dutch companies, organizations and governments, both during and after the conference. Lasting relationships between various partners are facilitated and continued through a specifically for this purpose developed website www.sustainablefoodsupply.org.
Dutch companies, industries, research institutes and consultancy firms have the opportunity to present their expertise and techniques at the to the conference linked Table Top Info Market.
The working language of the conference is English.
Photo credits: Buizer Advies
_____________________________________________________________________
At the invitation of the student association Kairos, founded in 2014 by honors students of the VU University and the University of Amsterdam, Bertus Buizer gave a lecture on whether it is possible to combine organic farming with an adequate food supply.
Lecture by Bertus Buizer for students of the University of Amsterdam and VU University in Amsterdam - Photo: student association Kairos
In his lecture Buizer has made a link, among others, with the history of the Dutch and European agriculture from immediately after the Second World War and with current developments and challenges in agricultural policy.
It also discusses the negotiations that are currently going on a possible free trade agreement (TTIP) between the European Union and the United States.
The hall was packed with students and the discussion that followed the lecture was very animated.
The lecture can be found here.
_____________________________________________________________________
An Open letter by Dr. Vandana Shiva to Prime Minister Modi and President Obama from democratic, concerned citizens of India and the US
Dr. Vandana Shiva
We, as concerned and democratic citizens of India, and the US, welcome the...
_____________________________________________________________________
Report survey and workshop (BioVak Zwolle):
"Local varieties; the right variety - location - grower concept"
Bertus Buizer & Kitty de Jager, December 2012
Breeding of crops, among other things led to increased production, more uniformity, mechanisation and "global" varieties with outstanding performance. At the same time we face al loss of biodiversity, increased pressure on the environment and higher levels of pests and diseases in our crops.

This leads to great opportunities for example for breeders to breed "local" next to their "global" varieties. Varieties developed in and for a specific region!! These will be better adapted to local conditions (soil, climate, etc.), better to grow in balance with their environment and therefore less polluting. A "local" variety, produced in his own region by organic growers, gives the region its own face. A "local" variety is also attractive to local consumers and strengthens the connections within the region.
From concept to reality:

The implementation of the concept raises some important questions:
• How do we fill in this beautiful picture and make it reality?
• How can this be achieved efficiently and with limited resources?
• How can we combine organic farming experience, new breeding techniques and knowledge, genetic resources and consumer's wishes?
• How can a grower determine which variety suits best in his situation?
• How can a breeder obtain data about his varieties under many varying conditions in different areas?

About all this, Kitty de Jager and Bertus Buizer exchanged ideas with growers, breeders and consumers. First this has been done by a survey, which was held in November and December 2011. Secondly, everyone could give their feedback during their workshop, during the BioVak, the 18th and 19th of January 2012 in Zwolle.
Results of the survey:

At the beginning of 2011 the survey had been send to both organic and conventional growers and breeders. They were asked to fill in some questions about the availability of varieties and their willingness to participate in trails.
Read more ....
Photo : Bertus Buizer dans le propre jardin avec des pommes biologiques en arrière-plan
Source: Buizer Advies
Place de l'amélioration grande et attrayante au BioVak 2011
Sur une place de l'amélioration attrayante et bien ordonnée, avec un grand nombre d'entreprises, plusieurs entreprises néerlandaises productrices et commerciales dans le secteur végétal ont montré leurs variétés qui sont d'une importance capitale à l'échelle nationale et internationale du marché biologique.
Les participants à la place de l'amélioration offraient aux visiteurs du pays et de l'étranger de semences biologiques de qualité supérieure. Elles travaillent toujours sur de nouvelles variétés, qui concernant le goût et la qualité répondent aux souhaits du consommateur moderne en Europe et ailleurs et qui répondent aussi bien aux conditions de culture biologique.
Les entreprises néerlandaises productrices et commerciales produisent de semences biologiques pour entre autres les cultures suivantes :
Légumes (culture sous serre et culture de plein champs) : Légumes feuilles, tomates, poivrons, carottes, betteraves rouges, cultures de choux, concombres, courges.
Cultures arables : Pommes de terre, oignons, plants d'oignons, échalotes, ail, céréales, graminées.
Herbes médicinales.
Cultures fourragères.
Cultures d'engrais verts.
Fruits : pommes, poires.
Petits fruits.
Arbres d'alignements et de parcs.
Arbustes.
Plantes ornementales : bulbes de tulipes, fleurs, plantes de jardin.

Aussi dans les années précédentes Organicseeds.nl a participé à l'organisation du BioVak.
Ci-dessous vous trouverez encore un dépliant du BioVak'10 en français, allemand, anglais, espagnol et italien : Place de l'amélioration au BioVak 2010

Zucht-Platz auf den BioVak 2010
Breeding Square at BioVak 2010
Plaza de ennoblecimiento en BioVak 2010
Piazza della raffinazione al BioVak 2010
Organicseeds.nl et BioVak'10 dans Organics Special 2009 d'AgroPress
Exposition de variétés et de plants au 5, 6 et 7 novembre 2009 à Bant, Emmeloord, Joure et Saint-Annaparochie (Pays-Bas)
Les photos couvrent le matériel de réproduction pour la culture biologique.
Agrico / Bioselect
Van Rijn KWS
HZPC / Bonna Terra
C. Meijer
FOBEK
Den Hartigh
30 Juin 2009, Journée de portes ouvertes Organicseeds.nl and Recherche biologique à Munnekezijl (au nord du Pays-Bas)
BioFach 2009
Du 19-22 Février 2009 le salon pilote mondial BioFach 2009 a eu lieu à Nuremberg (Allemagne). Dans ce salon international des produits biologiques le plus accrédité Organicseeds.nl était également présent avec un stand dans le pavillon du Ministère de l'Agriculture, de la Nature et de la Qualité alimentaire. Organicseeds.nl y représentait les entreprises néerlandaises productrices et commerciales participantes. Ils peuvent fournir de semences biologiques de qualité supérieure pour un grand nombre de variétés pour les cultures arables et les cultures horticoles biologiques et de produits de culture pour les arbres fruitiers, les arbres d'alignements et de parcs et les plantes ornementales. Ci-dessous vous trouverez un impression de photographie de Organicseeds.nl sur le BioFach à Nuremberg.


BioVak 2009
Mercredi le 21 Janvier et jeudi le 22 Janvier la BioVak 2009 a eu lieu dans le IJsselhallen à Zwolle (Pays-Bas). Ce premier salon de l'agriculture biologique, la nature, la qualité des aliments et de la distribution a été ouvert le mercredi 21 Janvier à 14.00 heures par Son Altesse Royale, la Princesse Margriet. Il y avaient plus de 150 exposants. Plus de cinq milles de visiteurs, principalement des agriculteurs et des éleveurs, ont visité ce salon. Sur la BioVak il y avait aussi une place d'amélioration, où 16 des entreprises néerlandaises productrices et commerciales ont présenté sur leurs variétés pour les cultures biologiques et où les visiteurs pouvaient participer à des dégustations. La place de l'amélioration et les dégustations ont été organisées par Buizer Advies dans le cadre de Organicseeds.nl. Aussi l'atelier sur "De nouvelles variétés pour de nouveaux concepts», qui a eu lieu à côté de la place de l'amélioration, était organisé dans ce contexte et qui tirait beaucoup d'attention.
Son Altesse Royale, Princess Margriet, chez les dégustations sur la place de l'amélioration